We work with organizations all over the globe to fuel collaboration, enhance creativity, and develop today's essential workplace capabilities:
F

ollowership,

l

eadership,

i

nnovation &

P

artnership skills.
Can you imagine a choreographer training only one dancer to lead while his or her partner sits in the lobby staring at the wall? Unthinkable? Yet this happens all the time within organizations. Half the partnership is missing!
Leadership is Half the Story: A Fresh Look at Followership, Leadership and Collaboration (University of Toronto Press, Rotman-UTP Publishing) is a category-busting book that "practically glows with energy and vision," (Marshall Goldsmith, bestselling author and top ranked executive coach).
Leadership is Half the Story seamlessly integrates leadership and followership for more productive, healthier collaborations. This research-backed, field-tested book offers a host of new ideas and practical advice for everyone in an organization.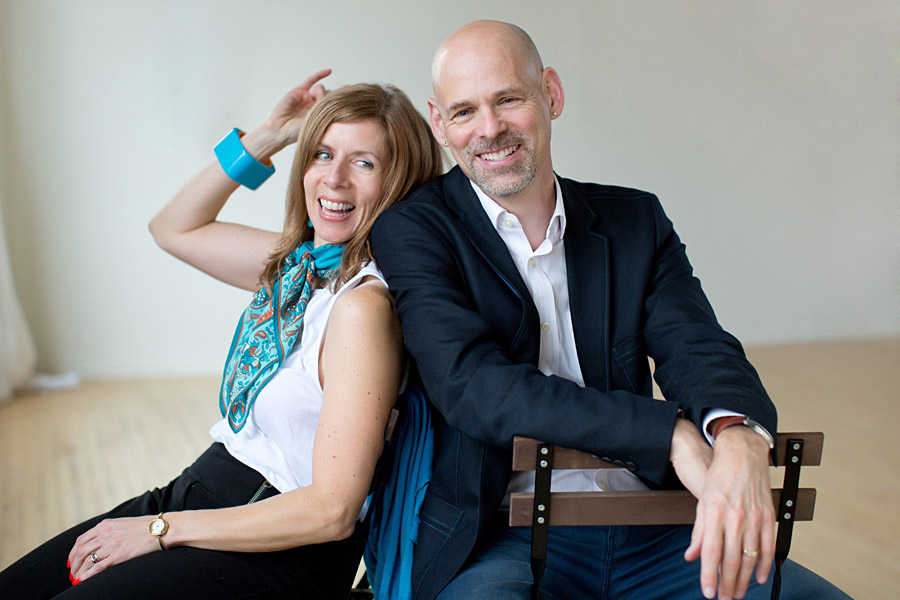 For events, videos & media check out facebook

"This book practically glows with energy and vision! In highly accessible, entertaining portions Sam and Marc Hurwitz have presented us with a forward thinking, prescient guide to success in business in today's unpredictable market. Build agile, innovative, efficient teams in your organization today for greater success tomorrow!"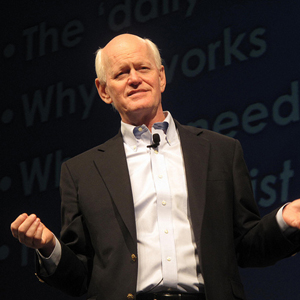 "Samantha and Marc Hurwitz have made leadership whole. Teams need great leaders as well as great followers."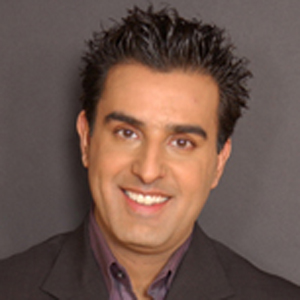 "In this timely and refreshingly quirky book, 'Team Hurwitz' models great leadership and followership to powerful effect. There is plenty to excite the imagination and to experiment with in our quest to create the generative partnerships that we desire, and know we are capable of, but can rarely sustain in an increasingly contingent workplace."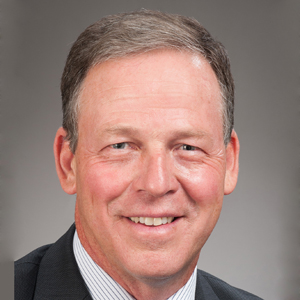 "In this remarkable book, Samantha and Marc Hurwitz radically challenge the conventional wisdom on leadership."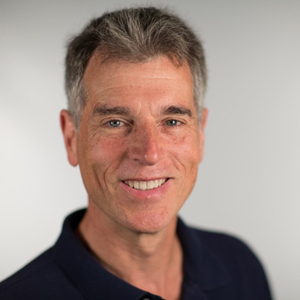 "Marc and Samantha Hurwitz are making the next important development in leadership and followership – weaving the behaviors of the leader and follower roles into a collaborative relationship."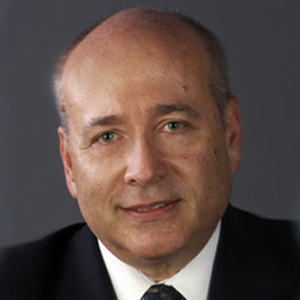 "This book is wise and entertaining ... It is a book to read, and then read again."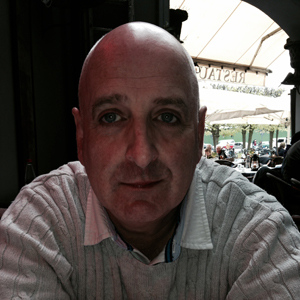 "Wow! I have never come across a book on organizational truths that combines such deep knowledge of and respect for empirical evidence, and the capacity to explain it well, with absolutely practical, hands-on tools."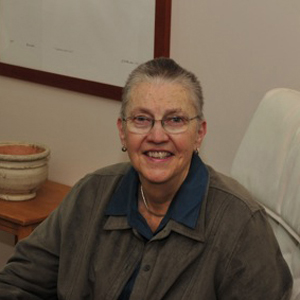 "By bringing the discipline of followership up to equal status with leadership, Marc and Sam introduce a new lens through which we can all re-evaluate ourselves and our performance. More than just a great read, this book is full of great tips and powerful inspirations for any business leader today. Practical, purposeful, and delivered with passion. Well done!"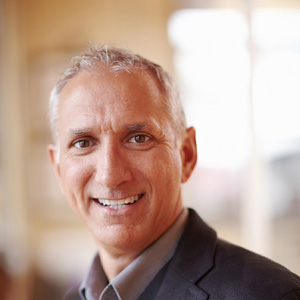 "If you are committed to unleashing the performance of others, this book is a must read. Packed with insight, it has fundamentally shifted my approach to teaching leadership, career planning, and driving performance."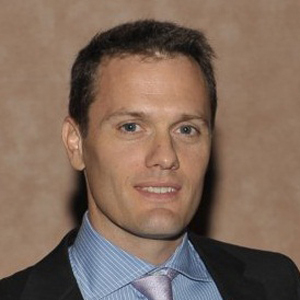 "What a gift! This book fills a void that needed filling in the discussion about leadership. And it is done with solid research and practical application."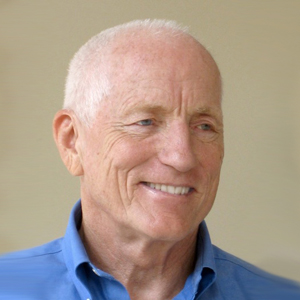 "Leadership Is Half the Story is anything but the usual self-help or how-to book. The reader has a choice to make in embracing the balanced principles of leadership and followership. If he or she does, we will see an emerging world of business leaders with a growing mastery in building and maintaining an altogether happier and more fulfilling workplace for everyone involved."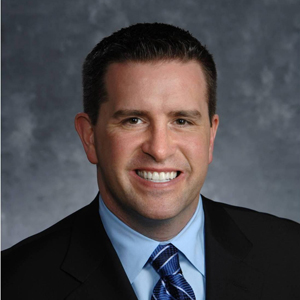 "Samantha and Marc Hurwitz truly understand the essence of happy and productive organizations. Leadership Is Half the Story is a very important book and an easy read, and it contributes to our knowledge in a kind of fresh, creative way that I have not experienced in similar publications the past number of years. The way that the authors unpack leadership-followership made so much sense and sets this book apart."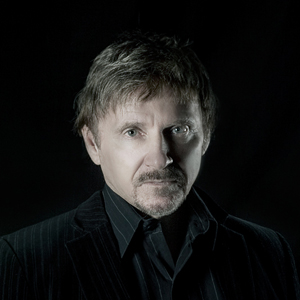 "Sam and Marc have a novel and magic recipe to help us chart our course as we transition from a green intern to the CEO."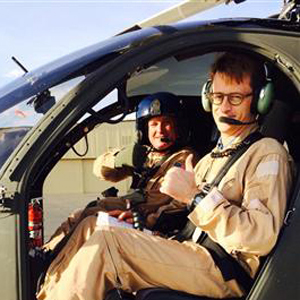 "At last a balanced view! Leadership Is Half the Story is substantive but not stuffy, with wonderful use of examples from other disciplines and life experiences. Who knew that stickleback fish and 30 Rock could appear in the same work?"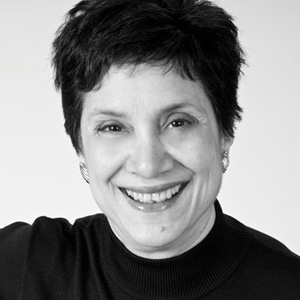 "It is refreshing to see a book that draws on numerous practical examples to illustrate the mutuality of the leader/follower relationship in a business context, and the roles and responsibilities that lay the foundation for the types of fruitful partnerships that are critical to agile organizations."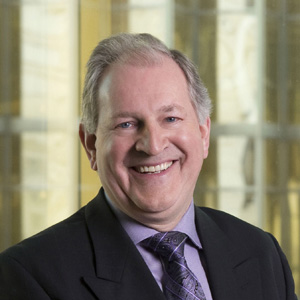 "I enjoyed and got personal benefit from this book! It would be a very good book to purchase for a mentee, or for a member of one's staff who is moving up to a leadership level. This is an excellent coaching tool to be used in any leadership development program."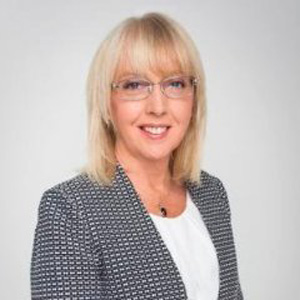 "Samantha and Marc have done an excellent job of weaving together their personal stories, the concepts of leadership and followership that underpin their work, and cases that illustrate how these concepts apply in the real world."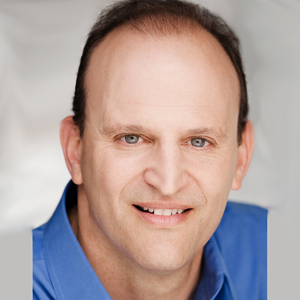 "I've read hundreds of business books. Most are rehashes. This is a game-changer."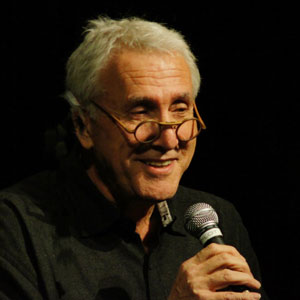 Meet us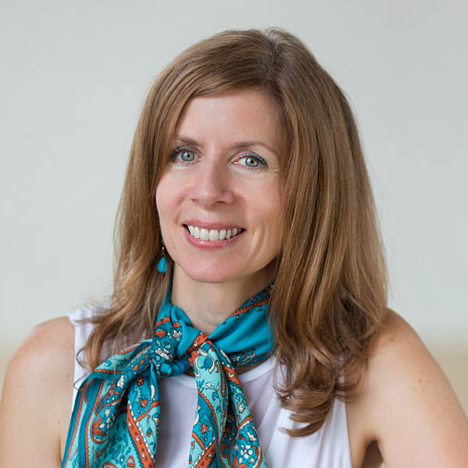 Sam is co-founder and Chief Encouragement Officer of FliPskills. She is a leadership & followership coach, consultant, trainer and writer with 25 years corporate and entrepreneurial experience, including nine at the executive level: Controller of a $6/yr billion organization, IT Executive with $50 million project portfolio and Chair of a Strategic Talent Management Program. She enjoys helping people have those "aha" and "ahhh" moments.
Sam is known for being uniquely positive, practical and perceptive!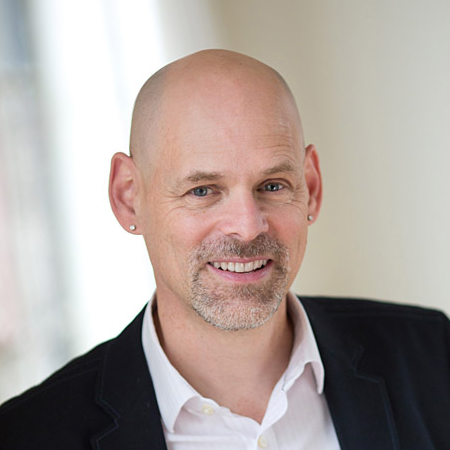 Marc is co-founder and Chief Insight Officer of FliPskills. He holds a PhD in cognitive neuroscience, an MBA and Masters in Physics and Math, and combines that with many years corporate, executive and entrepreneurial experience in diverse areas from Marketing to HR to Actuarial. He is on faculty at Conrad Business, Entrepreneurship and Technology Centre at the University of Waterloo. He has been recognized with numerous awards for teaching, academic achievement, speaking, professional training, acting and poetry.
Marc is known for being engaging, interesting, super insightful and not a woolly-headed academic!
Why Followership
There is a notion that everyone should be a leader all the time and, if leadership is so game-changing, we must need more of it from everyone, all the time. In fact, research shows that it takes both roles – leadership AND followership – to get the best results. They are equally valuable. Leadership is one half of a partnership.
All of us lead.
All of us follow.
Flourish in BOTH your leadership and followership roles.
Potentiate your WHOLE organization.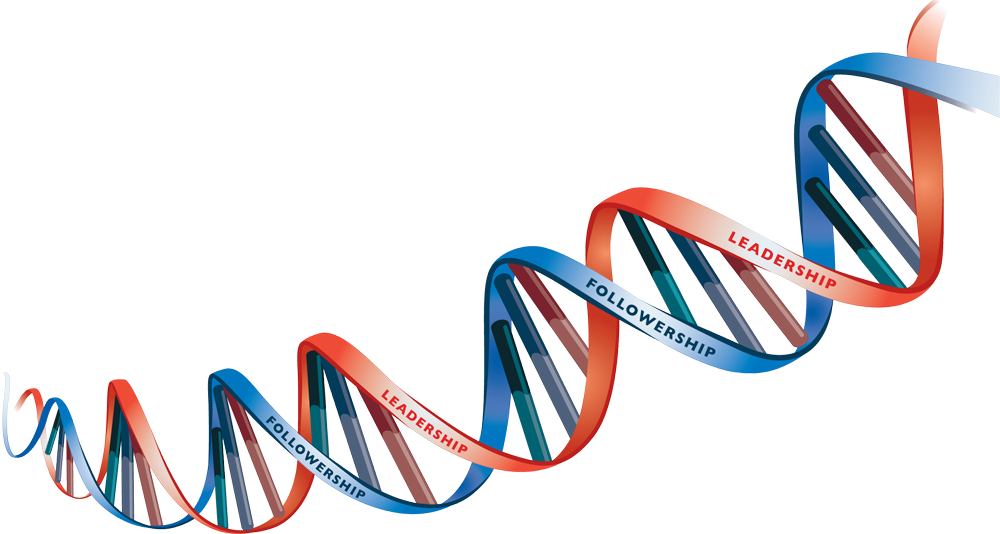 Our services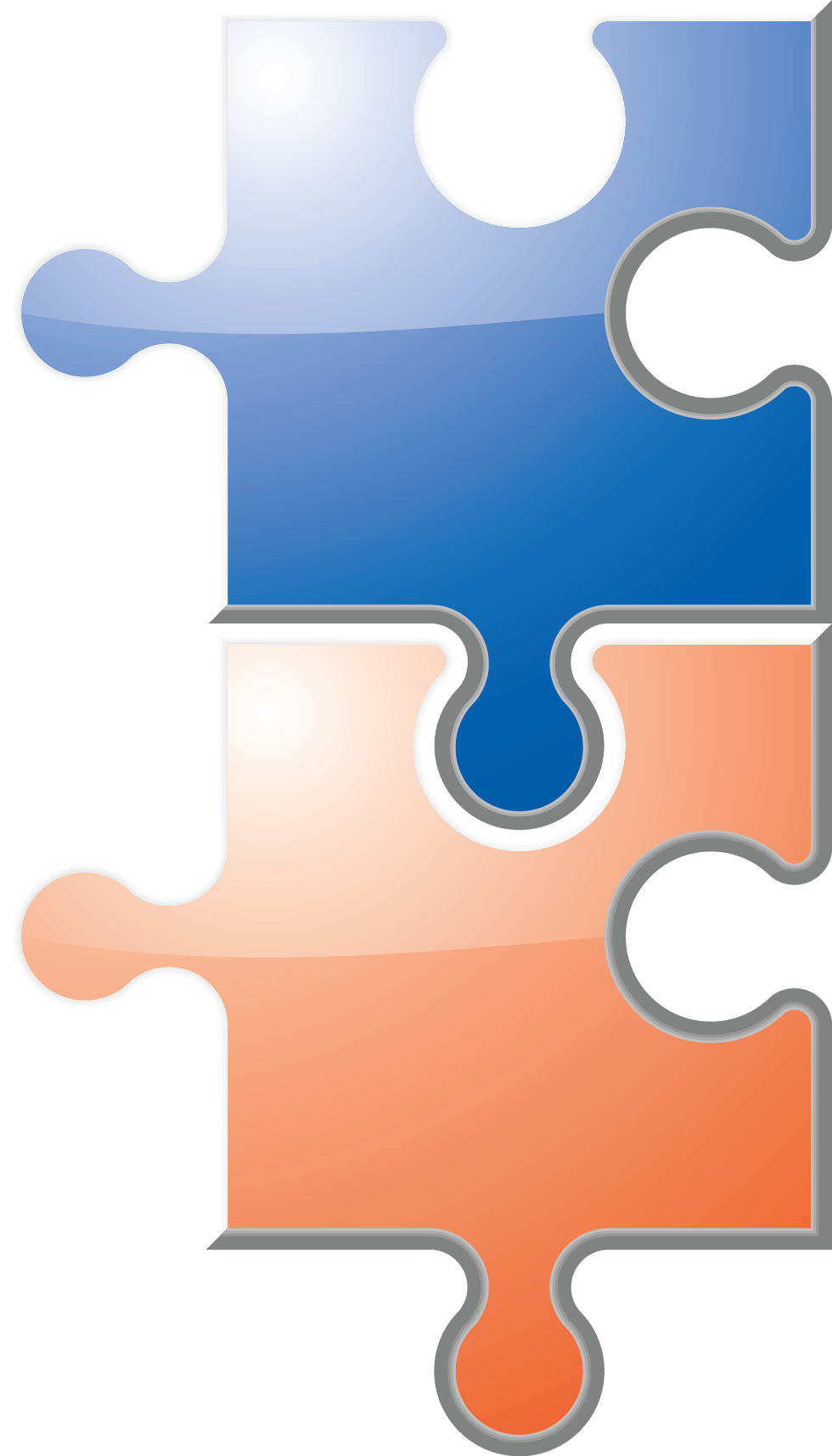 Speaking & Workshops
To speak at your next conference, offsite, bookclub, or other learning experience. We love interactive, inventive, pracademic learning with real takeaways, so that's what we do. Sessions from 75 minutes to multi-day. Click here to see some of our sessions.
Coaching
For uniquely valuable coaching on leadership AND followership. We have particular expertise with top talent, entrepreneurs and technical professionals.
Training
For online training, train-the-trainer master classes, or a leadership & followership development program. We offer a variety of training approaches on Leadership Is Half The Story principles, skills and tools to suit your needs.
Consulting
For consulting on adopting Leadership is Half the Story concepts into your organization. We deepen and enrich what you've already been doing in leadership development and more.